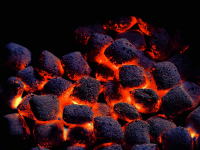 Best Fire Starters for Pizza Oven: How to Pick the Prime Tool for You
There are multiple options for the best fire starter material offered on the market. And it is not always easy to pick the right one, especially if you have never used fire starters before. Pizza does not wait for you to find the matches, and even with them, it is always too difficult to light the oven. Besides, it is not wise to use them outdoors, when they can easily get wet. With tools I am offering here, you will start the fire in the oven in no time, no matter what type of wood you pick.
I have personally checked them on my own pizza ovens and while camping with friends. As long as I can remember myself, cooking on the open fire has been my favorite thing ever, the second one was eating delicious pizza. After my trip to Italy, I realized that I can combine both my favorite things together, creating unforgettable tastes of crusty pizza in pizza ovens. Since then, I recommend top tools for your outdoor parties and BBQs with pizza. This time, I have picked the most reliable and affordable items with detailed explanations on how to use a fire starter, tables of pros and cons, and my personal recommendations.
Amazon Bestseller
Top-7 Fire Starters for Your Pizza Oven
Before we start, let me tell you one thing: while the main purpose of these fire starters is for pizza oven, you can use them anywhere, even to light your campfire or fireplace. These products were gathered by my own preferences and checked by me. If you have something to add about them, you can do it in the comments. I advise you to read the pros and cons before you will buy one or several items.
HomeRight Electro Fire Starter – the Top Product Among Non Toxic Fire Starters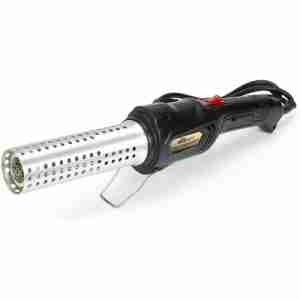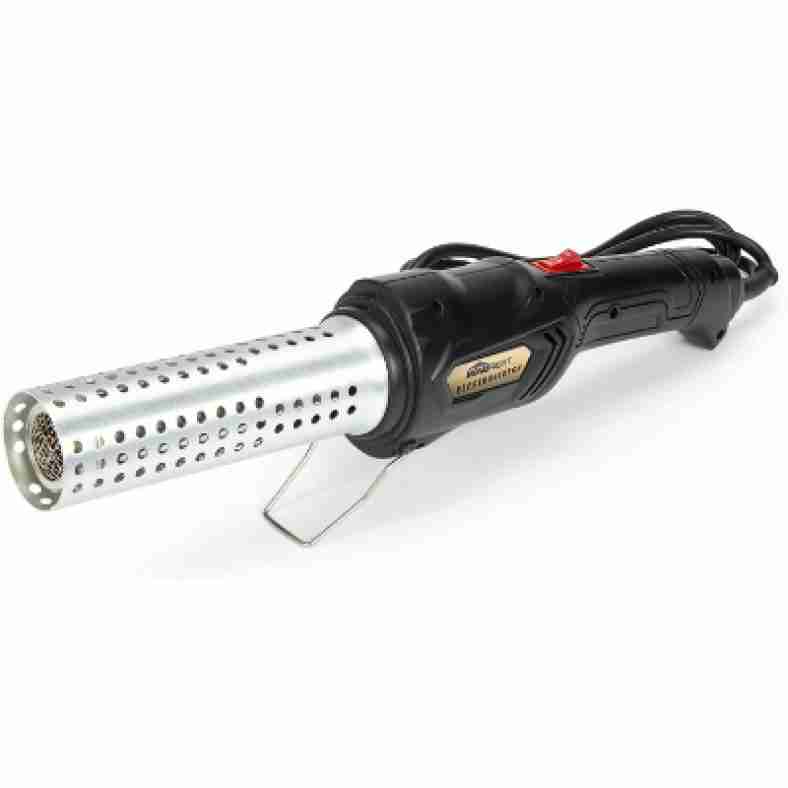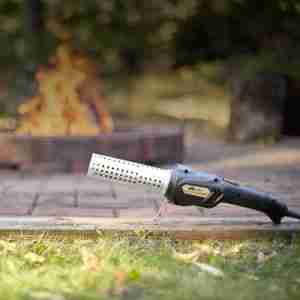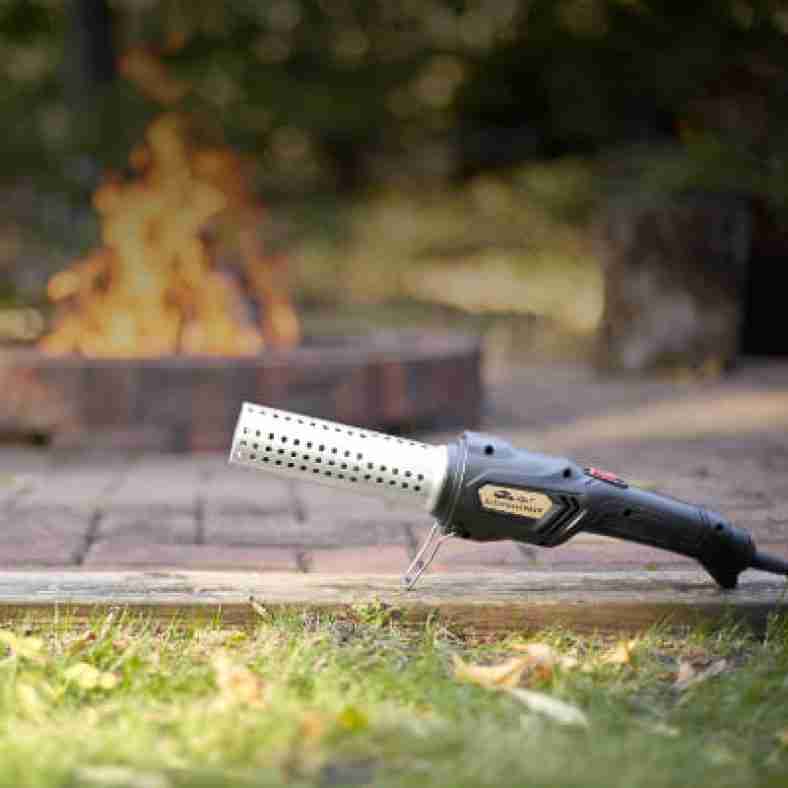 Electro Fire Starter from HomeRight is a bestseller among similar products. It is free of chemicals and simple in use. Besides the pizza oven, you can use it as a lighter for anything you want, including bbq, grill, fireplace, or campfire. The hot air engine helps you to light the wood or charcoal in less than a minute. It works flawlessly even in raw wood. While I recommend you to use it yourself, you may pick this item as a gift to your friends.
A long handle prevents you from burning your fingers. All you need to do is to use the ignition switch on the handle. There are two modes for heat, and you can use more power when you have a big amount of wood to light. The first position on a switcher is for the incredibly hot air, and the second is for the high-velocity flow of air. The tool holds 1500 degree temperature inside, and it is not chemical at all. HomeRight is an American producer of outdoors helpful tools. They offer a 2-year warranty on this fire starter. There is a thermal protection coating for more comfortable use. After the tool works for some time, it will automatically start to cool down. Usually, it takes up to 20 minutes.
For a professional device, the price is pretty affordable, as the fire starter costs around $80.
---
PROS:
Affordable price;
Non-toxic;
Two heat modes;
Comfortable to use;
Two years warranty.
CONS:
You have to use extension cord for long distances.
---
Weber Rapidfire Chimney Starter – One of the Best Lighters for Camping with Advanced Started System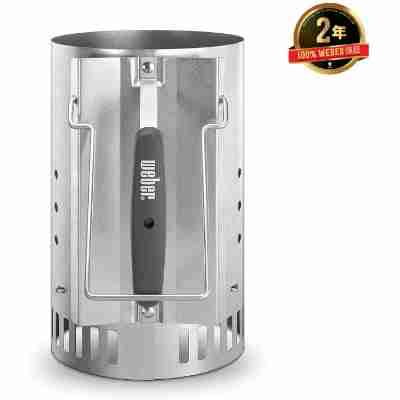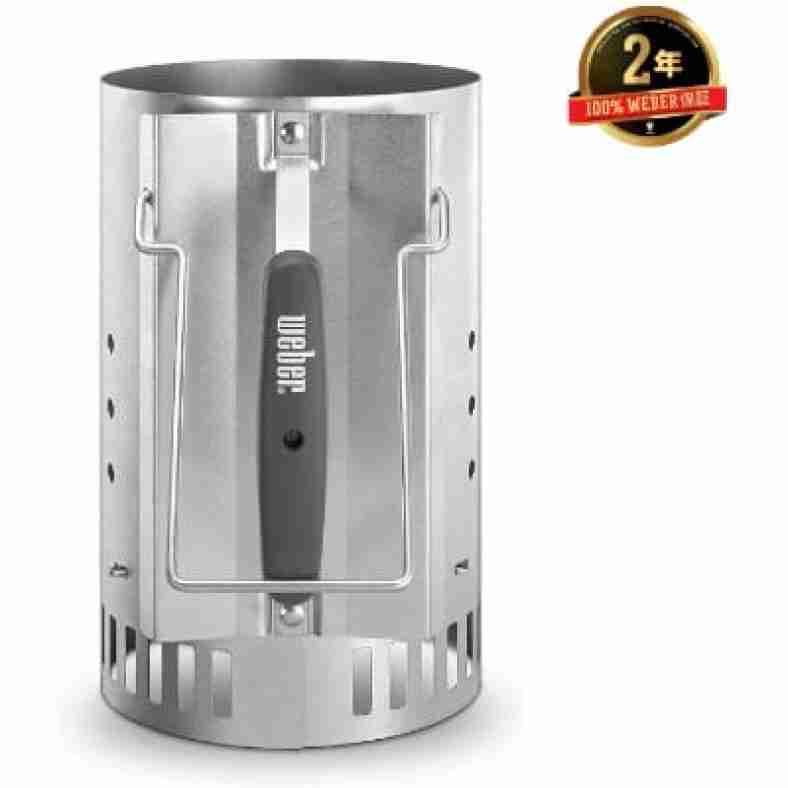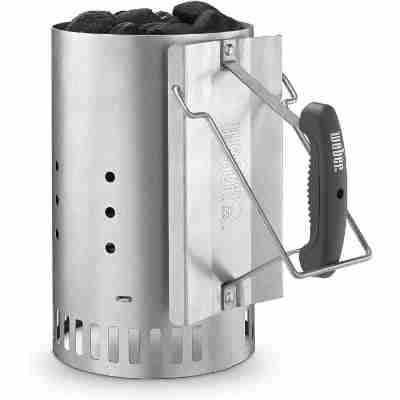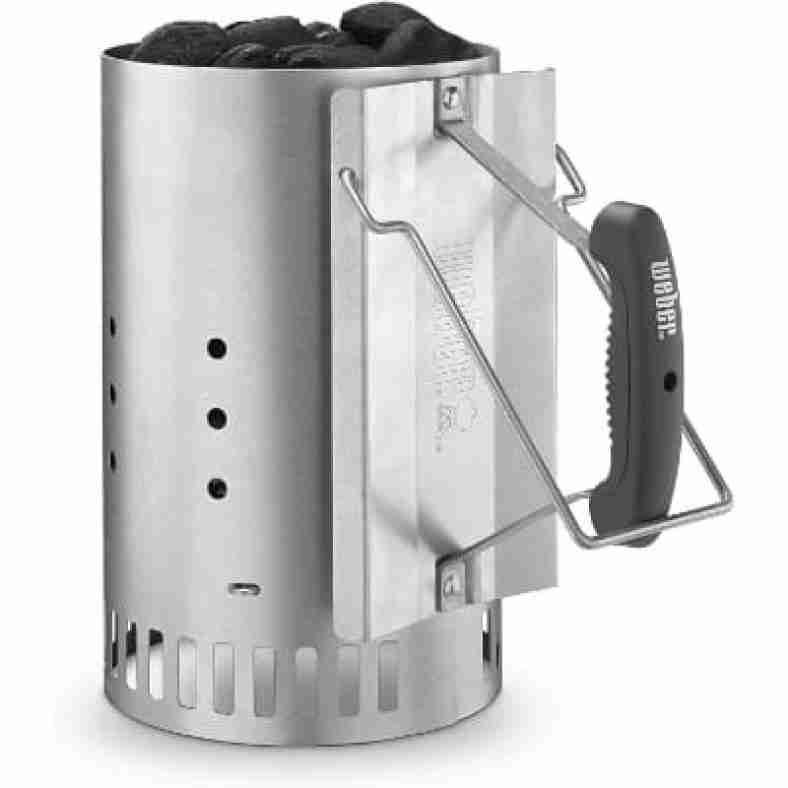 The Rapidfire Chimney Starter by Weber light the coal and wood evenly and fast. The aluminum steel container holds up to 22-1/2 inches briquettes for grill or pizza oven. While this item is usually on demand among fireplace owners, I must tell you that the chimney system somehow makes the pizza baking even more smooth and professional. You can't imagine how delicious the crusty margarita or quattro formaggi is after you baked it with this starter. The coal or wood from the container is already on fire, and when you put it in the oven, you receive immediate results.
There is a thermoplastic handle, which you will hold. Don't put your fingers near the hot container, because you will burn your fingers in no time. You don't need to put any lighter fluid inside. The product's parameters are 7 – ½ and 7-1/2 and 12 inches. I also suggest you protect your eyes with goggles while you will be spreading the coal or wood in your oven from the container. While the item is 3.3 pounds only, don't hold it constantly in your hands. After you put burning wood into the oven, the fire starter will need several minutes to cool down.
Keep it away from children. The price varies from $20 to $30.
---
PROS:
Lights briquettes evenly;
Does not require electricity;
Lightweight;
Comfortable to hold;
Affordable price.
CONS:
Keep hot container away from your hands.
---
Plow & Hearth Boxed Fatwood Fire Starter – the Best Natural Fire Starter with Eco-Friendly Kindling Sticks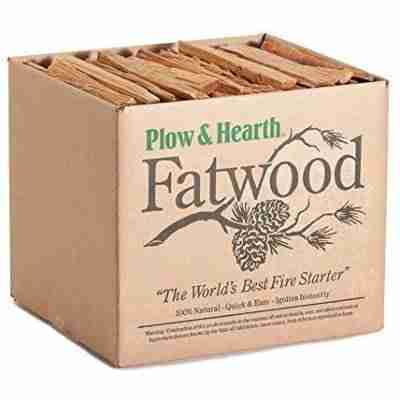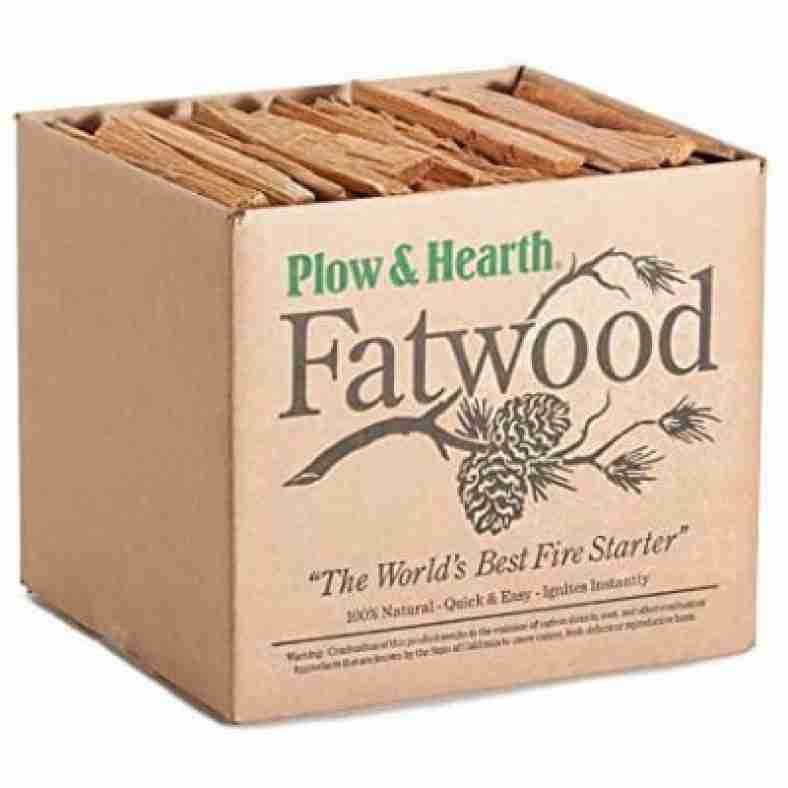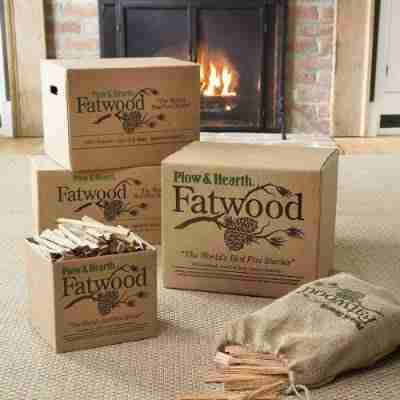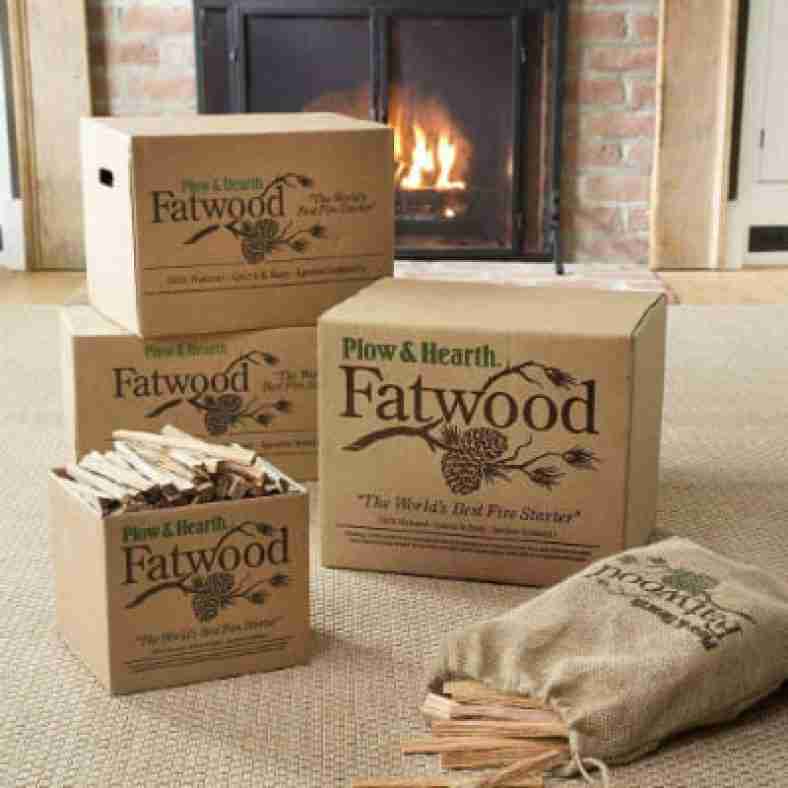 The Boxed Fatwood Fire Starter by Plow & Hearth offers 4 different sizes of boxes. I recommend you to use 25LB for your pizza oven, but you can order 10LB, 35LB, and 50LB boxes. If you don't have a fireplace and don't use the oven every day, a medium-sized box will be enough for you for some time. The pack is filled with the resins that are easy to ignite and are burning evenly. They are free of chemicals and do not produce CO2 emissions. You don't need to add fuel to start the fire.
Besides, you can forget about the unpleasant and chemical smells. Start the fire with only 2 sticks. This product is actually extremely savvy. I have tried it with my oven for pizza, and a campfire. You can also buy the starter for fireplace and chimneys, or fire pits. The producer of the Fatwood, Plow & Hearth, states that they are not using the live trees. They work with the leftovers of the commercial logging. This product is comfortable to use.
The developers have pre-split each of the sticks into 8 inches long parts. You can hold these sticks near the oven but keep them away from the water. The pack costs $30-35 on average.
---
PROS:
Savvy offer;
Eco-friendly;
It does not require any extra fuel;
Easy to use;
Family-friendly.
CONS:
It costs more than similar products.
---
Lightning Nuggets N100SEB Super Economy Box – the Best Wood Stove Fire Starter for All Fuels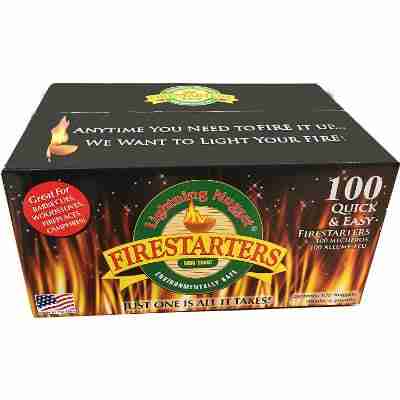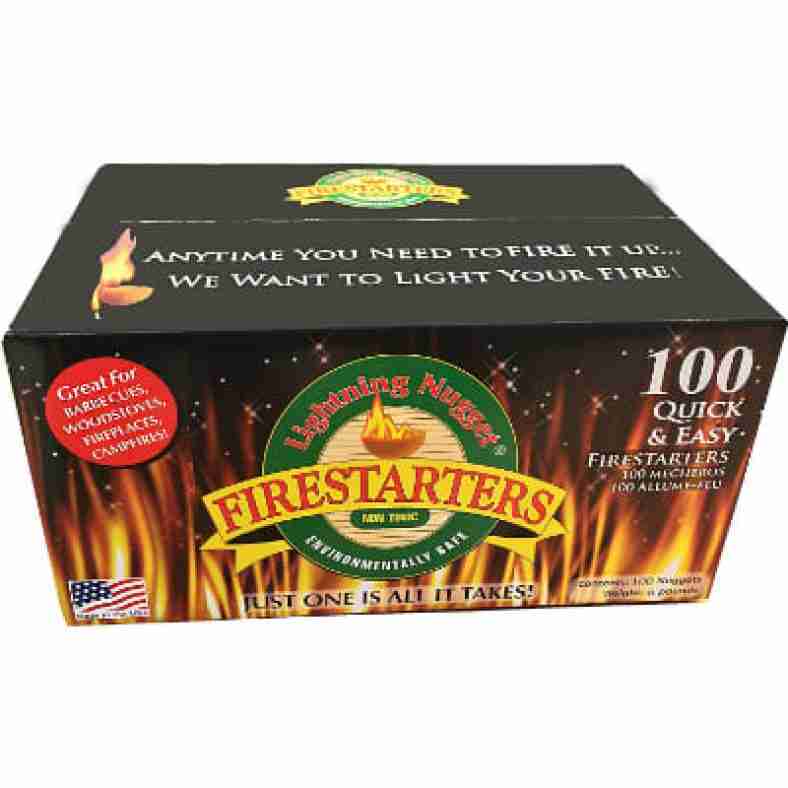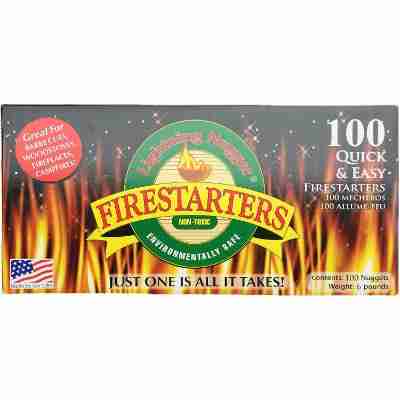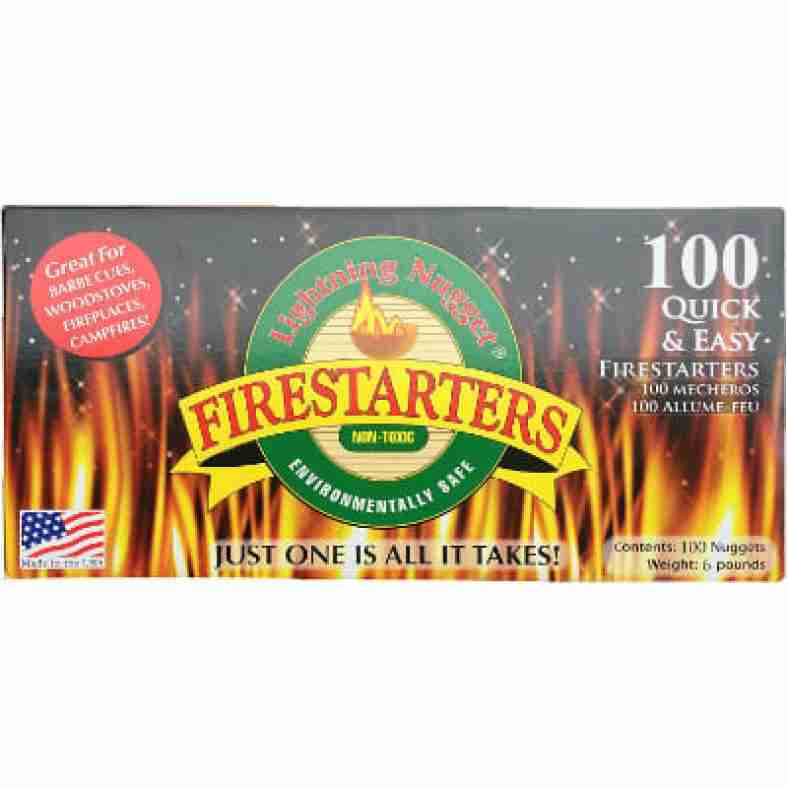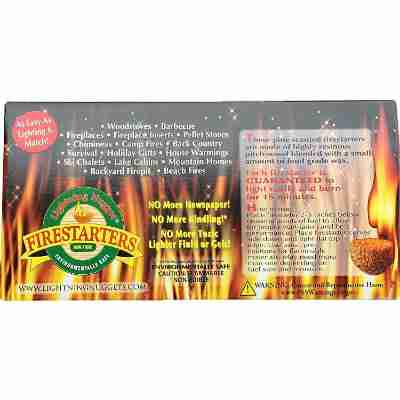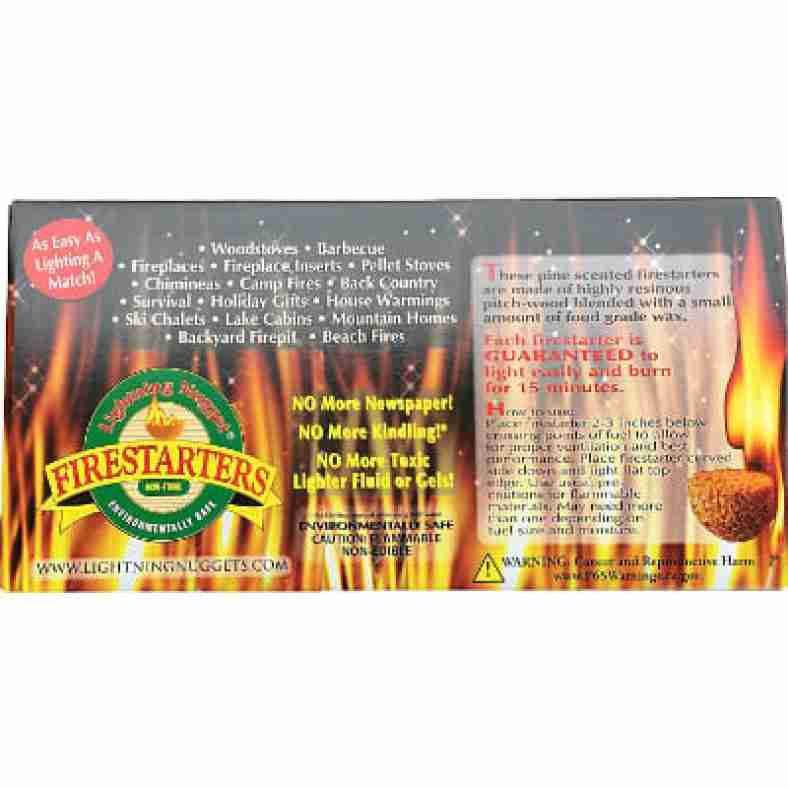 The N100SEB Super Economy Box by Lightning Nuggets is a best seller among natural and simple in use fire starters. This product works with different fuels and burns for a long time. One pack can be enough for multiple uses. All you need to burn the fire is to place one item inside the oven, with its round side down. Light the top. That's all. Wait for up to fifteen minutes, and you will bake the pizza. Don't worry, one nugget is usually enough for a medium-sized pizza. If you want to add more heat, put another one there.
The pack includes 100 counts. The main material of the product is pine wood, which gives an incredibly pleasant aroma to the pizza. It feels like you are sitting near the campfire, telling each other ghost stories, and eating the tastier pizza in your life. But, you know what, you don't have to imagine this plot, just move your pizza oven outdoors, and gather your friends for a pizza party with a sleepover. The product works with ovens, fireplaces, campfires, fire pits, beach fires, inserts. It reaches the 8-inch flame. The nuggets are safe to keep close to children; however, I don't recommend you to let the kids play with them.
The nuggets are safe for the environment and non-toxic. The box is savvy and costs $30-50 from different retailers.
---
PROS:
Affordable price;
Safe for family;
The nuggets burn for 15 minutes;
Can reach 480 degrees;
Can be used in ovens and fireplaces.
CONS:
You have to add the nuggets after 15 minutes.
---
Fire Lighter Jet Flame Butane Gas Refillable Igniter – the Best Heat Gun for Starting Fire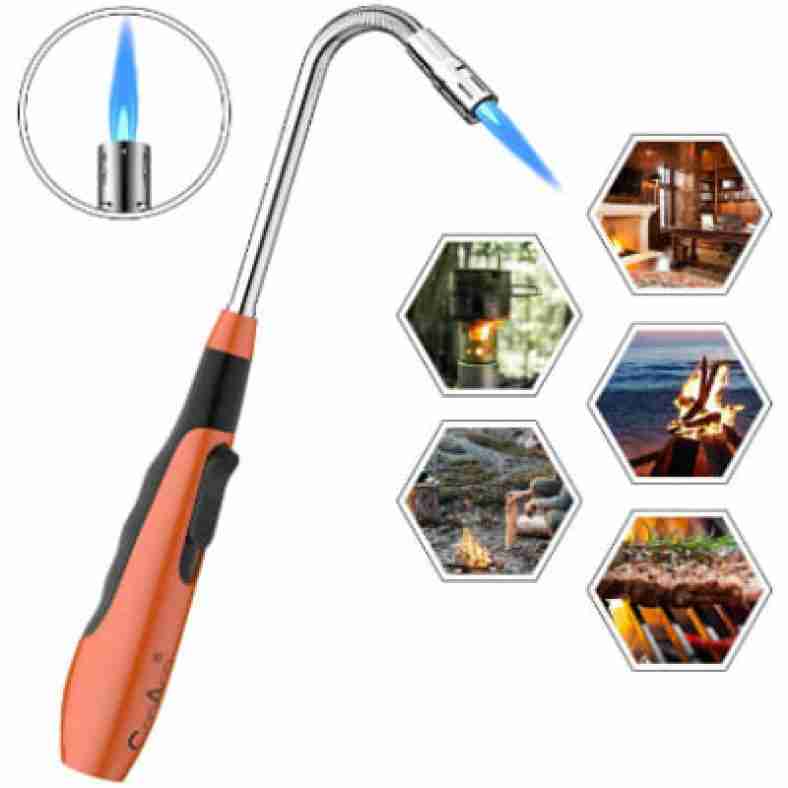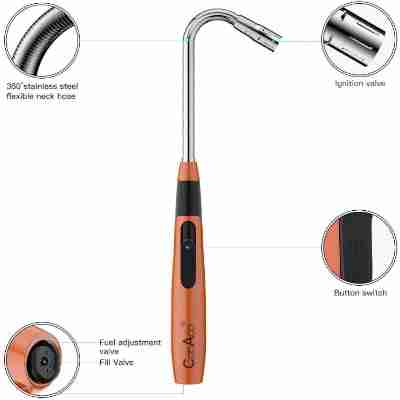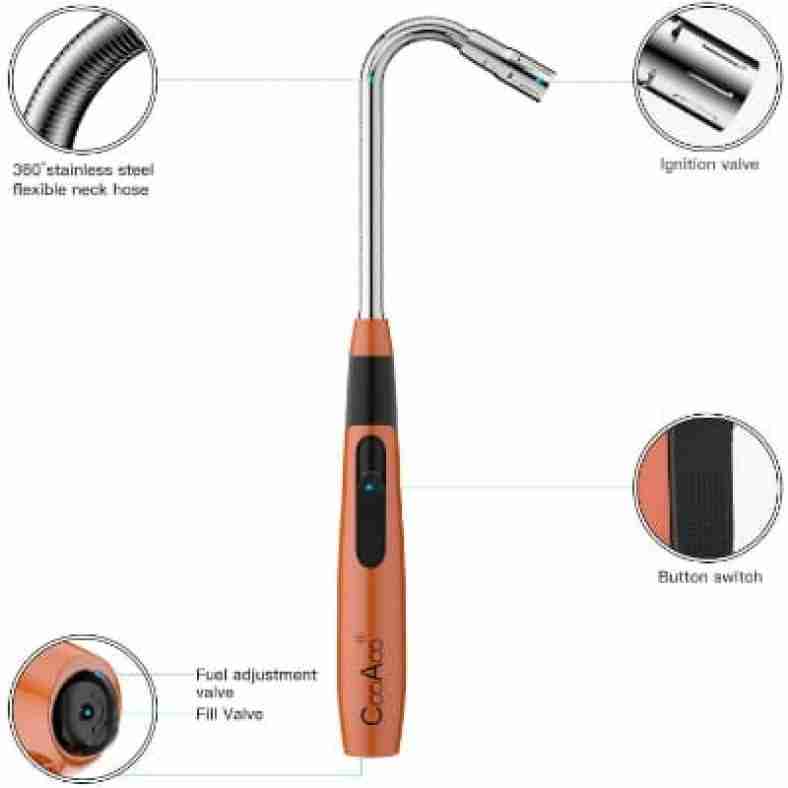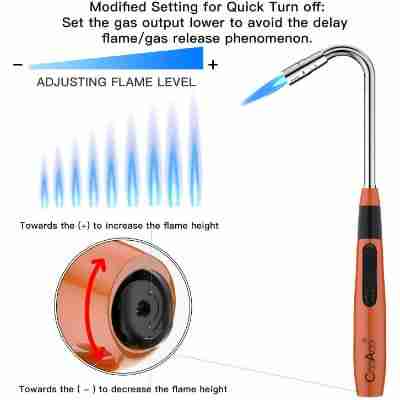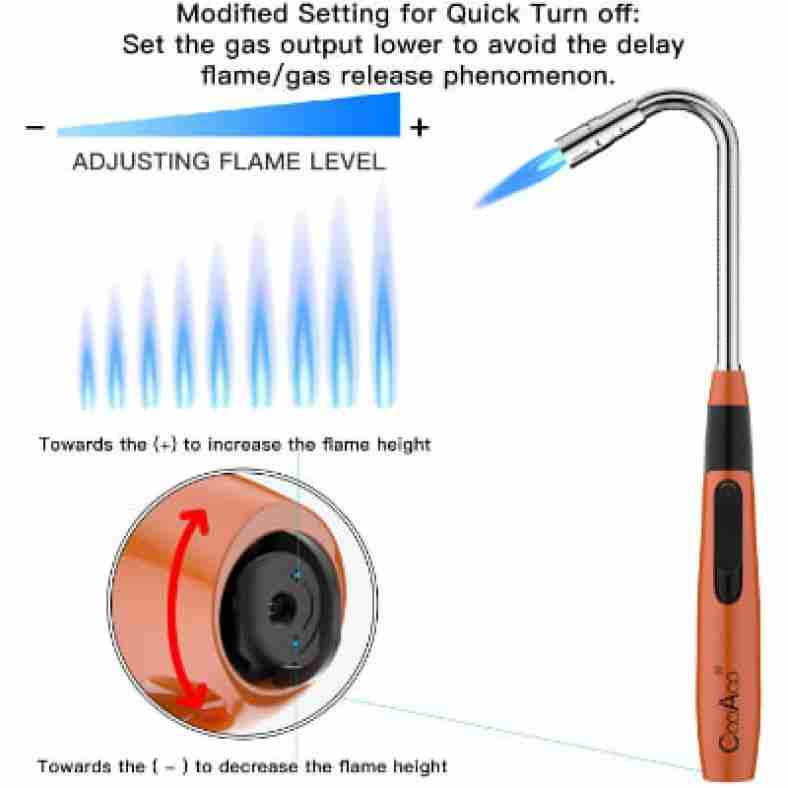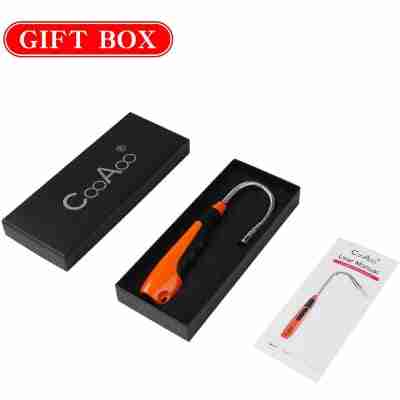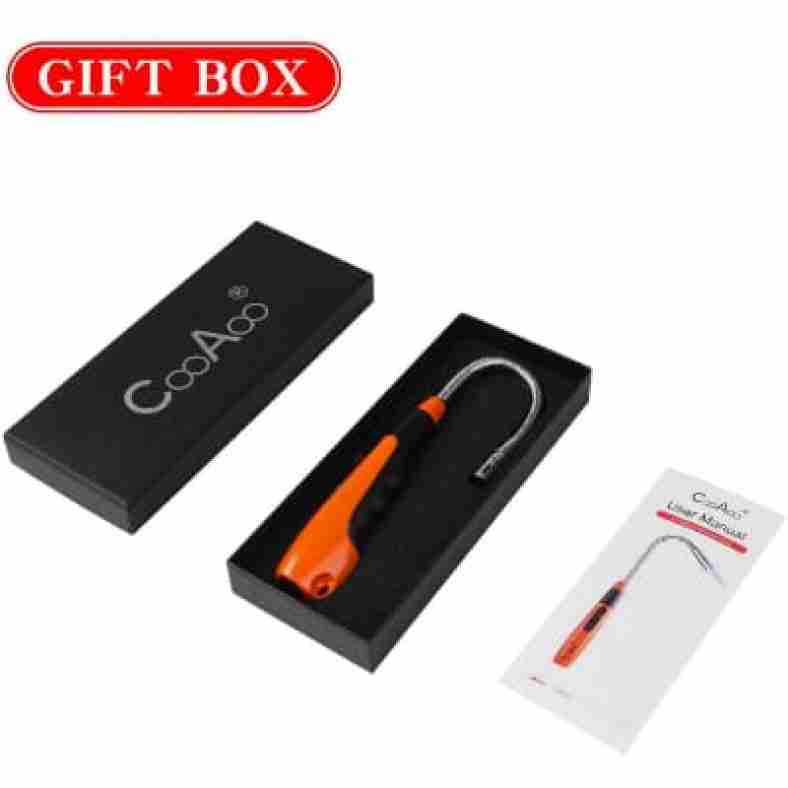 The Fire Lighter Jet Flame Butane Gas Refillable Igniter by CooAoo is a powerful mechanism for your pizza oven. It is long enough to hold it still without the risk of burning while you are lighting the wood or coal. This is the perfect tool for outdoor parties, as it does not need electricity and does not have a chord. I personally like this tool because of the adjustable level of flame. You will find the controller on the button of the product: the plus sign increases the flame, while the minus decreases. The elbow of the igniter is flexible as well, so it is comfortable to use.
There is a refillable lighter with butane. So, it is a savvy offer. Once it runs out of gas, you can refill it. I recommend you hold the igniter by the ergonomic handle, which was designed specifically for this purpose. It does not get heated. Besides the pizza oven, you can light even the gas stove, grills, fireplace. The long handle and adjustable flexible elbow protect your hands. Yet, I don't recommend giving this tool to children, as they can easily start the fire.
The CooAoo developers offer you an elegant box to pack the igniter and give it as a present to your friends. The company also offers to contact them if there are any questions to ask. The igniter has an affordable price, and costs $24.
---
PROS:
Does not require electricity;
You can control the flame;
Flexible elbow;
Affordable price;
Refillable.
---
GreenSpark Friendly Fire Starter Bundles – the Pizza Oven Safe Fire Starter Easy to Use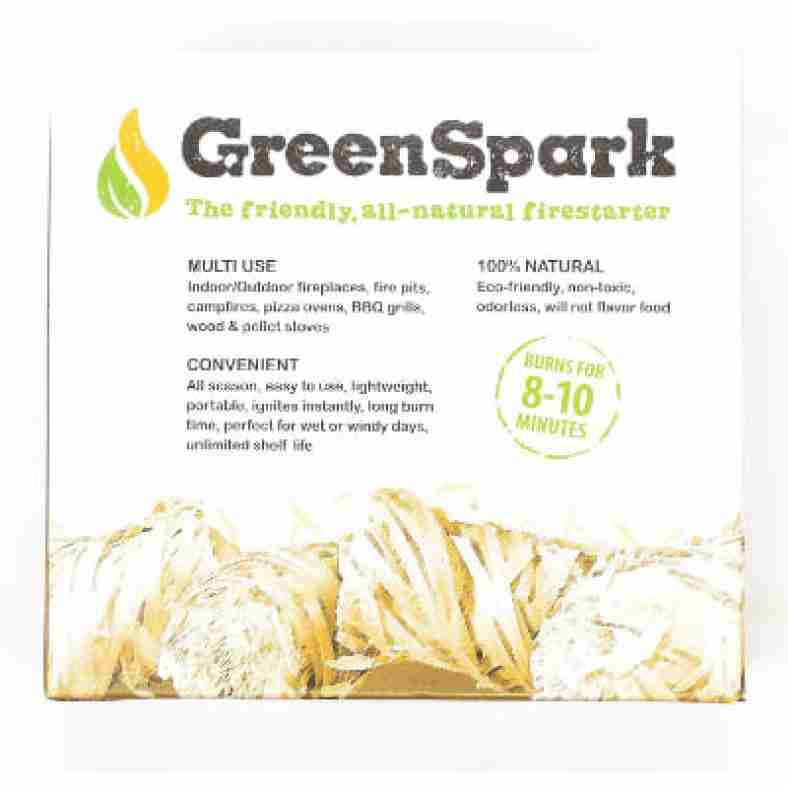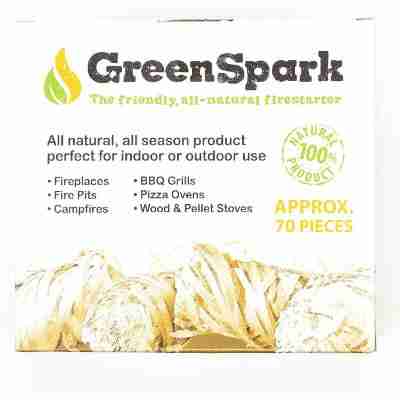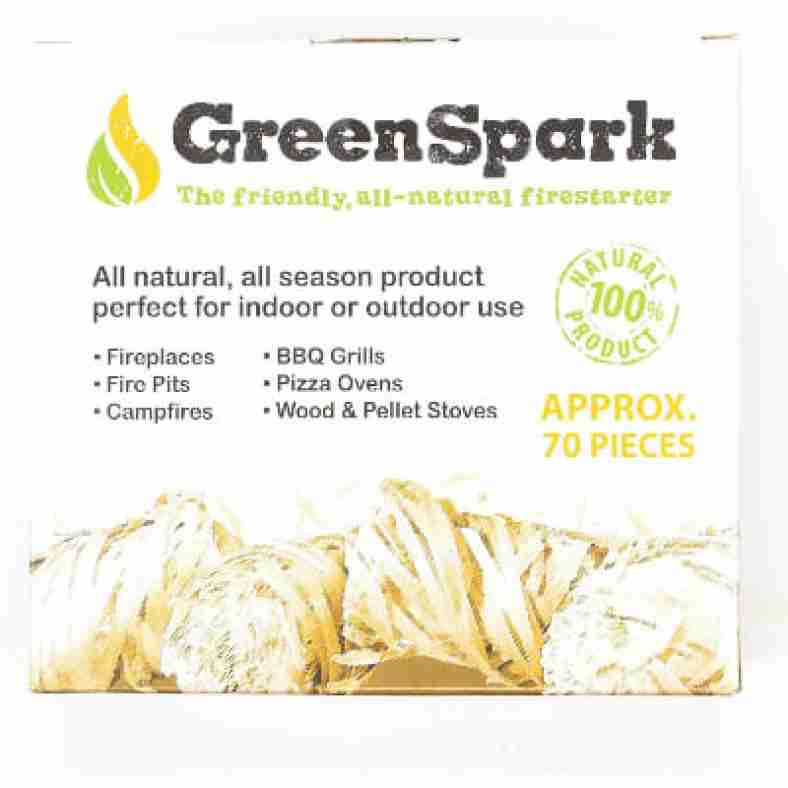 The Friendly Fire Starter Bundles by GreenSpark are great for both indoor and outdoor fires. You can easily light the pizza oven anywhere you are. The product is 100 percent eco-friendly and natural. It is safe for children and families. The fire starter lighter is made of a mix of natural stearin and wood wool. It lasts for up to 10 minutes until burning out. The fire will be lighted even in windy or rainy weather. No matter how damp it is outside, you will be able to cook with one match needed. You don't even have to put and fuel the liquid.
The Friendly Fire Starter Bundles are simple in use. They are lightweight and portable. The product ignites really fast, like 3 times faster than similar starters. The whole pack is not affected by moisture, so you can light it anytime you want. This is why I recommend you to take this igniter while camping. There is a 70 count inside.
Pay attention! This product is odorless, so if you don't want to smell pint or other trees, you can opt for this one. Usually, it does not cost more than $30.
---
PROS:
Eco-friendly;
Waterproof;
Burns for up to 10 minutes;
Savvy pack offer;
Affordable price.
CONS:
Requires matches to start the fire.
---
Looftlighter Original Electric Fire Starter – the Fastest Electric Fire Starter of 1100F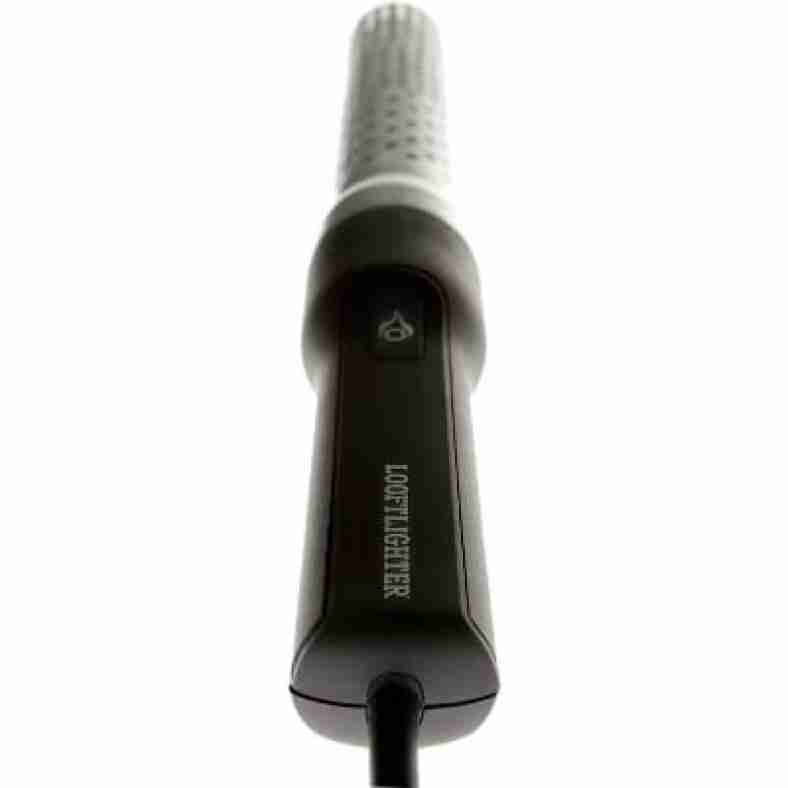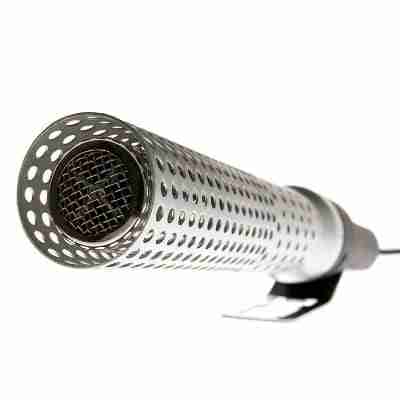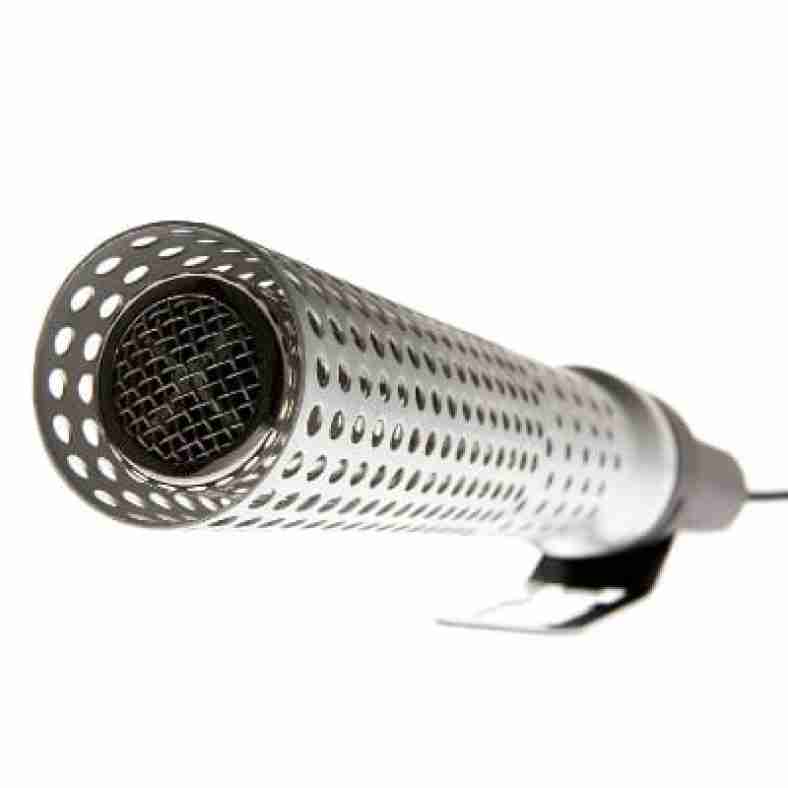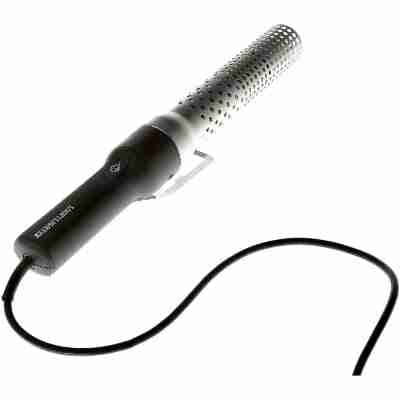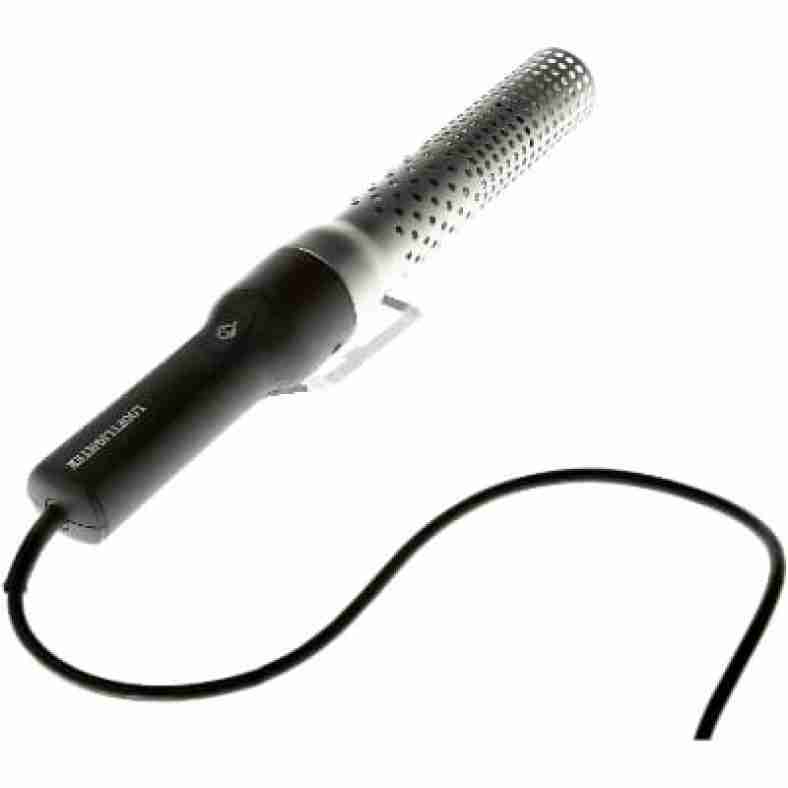 The Original Electric Fire Starter by Looftlighter provides your oven with the light in no time. It quickly reaches 1100F temperature and makes the charcoal or wood-burning in less than 1 minute. You can light everything with this instrument, from logs and special briquettes to charcoal bbq grill. I have personally checked it out on my pizza oven with wood and charcoal, and even though I prefer to use old-fashioned wood, I did not have problems with both materials to burn. So, if you are buying mini fire starter logs, you can opt for this tool to lighten them as well.
There is no gas needed for the starter. There are no toxic ingredients needed. So, basically, this is an extremely eco-friendly tool. By using it, you cut the number of CO2 emissions in the air. The fire starter works with heated air. After you push the button, you receive the flow of heat. After you use it, the tool requires several minutes to cool down. I recommend you to be cautious about the heated part of the lighter and do not touch it after you just use the product. Hold it with the handle, which is long enough and perfect for anyone.
Don't let children touch the fire starter or play with it. Looftlighter's fire starter costs around $65.
No products found.
---
PROS:
Easy to use;
Long chord;
Fast to heat;
Fast to cool down;
Affordable price.
CONS:
The part with hot air must not be touched until it cools down.
---
After I have mentioned all these great tools for you, you may feel like you are lost among the top-7 fire starters for your pizza oven. Well, don't be! They are different enough to meet the specific demands of each user. And everyone can find the best fire starter tool while looking closely at the descriptions and tables of pros and cons. Before you will buy anything, pay attention to the next features:
Material;
Design. The best is an adjustable detail of the product;
Comfortable usage. Make sure there is a handle attached with a fire-proof cover;
Price. It must be justified. I don't recommend you to opt for the cheapest one, but it must be still affordable;
Whether it is reusable or disposable;
Organic or chemical components;
Make sure to check how long the starter works.
Taking all these factors into consideration, you can pick the perfect product for you. Now, I am really curious about your preferences. Name them, please, and tell whether you are using fire starters at all.
If you have already tried some of the fire-starters I discuss here, please, write your comments below. How do you like them? Can you add more pros and cons to my list? It is perfectly suitable to mention not only the pros but the cons as well. If you want to disagree with me, just prove your point.